Do you planning to enhance your gaming station then you must know about the importance of the best gaming chair? The well designed ergonomic chair is appropriate for the best gaming experience.
From few years, gaming chairs have launched a revolution. The standard office chair has been replaced with a luxury racing seat, vividly logo-ed gamer seats.
Are you thinking, what is the reason behind the demand for gaming chairs? The new modern chairs are durable, ridiculously comfortable, and solid.
If a person is playing a game and sitting for a long duration of time.
Then it is possible that his posture probably sucks, I also faced the same problem.
After that, I used some decent neck and lumbar support and bucks on a chair then I feel ok. This is not the final solution because I have to adjust the helping material again and again.
Then I have started a search What is the Best Gaming Chair? I have felt I must need armrests with my gaming chair for a better position of the body.
The tall back support is also mandatory. The adjustable lumbar support is essential during the playing of the game.
The padded form in the seat and durability of the chair is also very important.
Then I have searched out and I have found that the following points should be shared with my friends, followers, and gamers.
Why Gamers Need Good Ergonomic Chairs
Gamers spent most of their time on a chair and, unsurprisingly, this can cause various health issues.
Gamers have to seated in a healthy sitting posture with comfort for a long time. Therefore the best ergonomic chairs are being designed with headrest and lumbar support to address the health issue and long sitting. Some other essential features of gaming chairs are:
height adjustments
seat pan slider
armrest height and width control
tension control
backrest lock
Seat Padding
The more comfortable mean being healthier and the customization in chair added more value in the chair according to your body.
It is hard to buy the right gaming chair for your build and body.
There are hundreds of options and you have to select one gaming chair for your gaming room. When you are going to select your gaming chair the first consideration should be the size of the chair. The seats should in our roundup for petite and larger frames.
The highly adjustable models of gaming chairs will be prioritized because you must want to customize your selected gaming chair.
The price of the chair is also an important factor. You should want a high quality, durable gaming chair and cheapest rate. Therefore we are going to categorized gaming chairs so that you may select the best gaming chair at the best rate for your gaming experience.
The gaming chair choice based on the following aspects for your gaming station.
You are going to bring a new gaming chair first time?
Or, you are going to upgrading your previous chair with a new one?
As a gamer, you must spend a considerable time on the chair while playing the game each day. Therefore you must need a most relaxable ergonomic chair that not affects your health. We are going to describe features of most comfortable, modern and ergonomic gaming chairs.
What is the Best Gaming Chair!
Types of Gaming Chairs According to Functionality
Rocker Gaming Chairs
Rocker chairs usually don't have legs to swivel. It is more fun to play a game on the console while sitting near to floor That's why mostly rocker chairs are usually on the ground without rock function.
Usually, rocker chairs have more comfort features compare to other gaming chairs. It supports more to headrests and lumbar support that's why most gamers prefer rockers over sitting on the couch.
Control panel is an extra feature in Premium rockers gaming chairs along with vibration motors, and wireless speakers for much more immersive gaming experience. It is also very important to mention here that please browse Rocker gaming chair reviews because rockers may have low-quality speakers problems due to wireless features.
Racer Gaming Chairs
A racer gaming chair has an excellent ergonomic stylish design similar to bucket seats in sports cars. Mostly Racer gaming chairs are made with PVC leather and even with genuine leather instead of other chairs made with plastic and mesh.
However, Racer gaming chairs have very complex adjustment features like 3D/4D armrests, headrest and lumbar support features that may difficult to use if you are using the first time.
Racer Gaming Chairs may also have gas/brake foot pedals/wheel support pads and even third-party steering wheel pads to maximize gamine experience at a high level. A racer may have tilt and swivel features.
How to Test Best Gaming Chair
I love researching and testing products related to relaxing able sitting while your job or playing. After testing Secretlab, DXRacer, and Noblechairs, I have found the following best features for Best Gaming Chairs in 2019. A lot of research goes into finding the best gaming chair of 2019, luckily, our team loves testing and researching all products gaming and PC related.
Comfort in Chair
When you sit on a chair then Quality of Material may give you an idea about its comfort. All Gaming chairs are specially designed to provide the best comfort.
The padding in seat is more important when you check its comfort. I will recommend Memory padding in the seat for comfort.
Ergonomics Gaming Chair
Mostly chairs are claimed to be ergonomic but they are not in actual, therefore to find ergonomic gaming is most common chairs for gamers. It is advised to keep in mind your body structure including height and weight to find the best ergonomic chair for you. Because everyone has a difference in body structure and ergonomic chair may also different body dimensions for every gamer.
The durability of the Gaming Chair
The most important feature of Best Gaming Chair is Durability. When you are going to buy the best chair for your gaming console then you are spending a handsome amount on a chair, therefore, your gaming chair must durable and should enough to support your joyful moments during game playing.
A good gaming chair should have a high-quality metal frame and memory padding seat with arm/footrest support. It is difficult for most of the persons to check durability/ quality of metal in a chair, therefore, I will suggest a lifetime warranty of metal frames in best durable gaming chairs and best store as per my knowledge so you don't need to feel a problem for it.
The functionality of the Gaming Chair
All gaming chairs have the basic functions of tilt, move around, swivel, etc.
But there are some extra functions in luxury gaming chairs that you may want in your chair according to your budget. For instance, Full-back recline, lock and stay reclined at any angle.
The most wanted functions in gaming chairs may have the following features:
Vibration motors
Control Panel
Steering wheels
Audio inputs and outputs
Pedals
You can select the best functions in your gaming chair according to your requirements and budget. I will guide and suggest you few gaming chairs with a reasonable budget.
Support in Gaming Chair
Lumbar and Neck headrest supports are essential features in the best gaming chairs. Right neck headrest with lumbar support is necessary for proper support for your lower back during game playing, which greatly improves your mental focus and also your performance in the game.
How to Choose the Best Gaming Chair for You
To select only one chair from hundreds of chairs is very hard, so let me guide you how you can customize your options and how you can find the best gaming chair according to your budget and requirements.
Budget to buy a Gaming Chair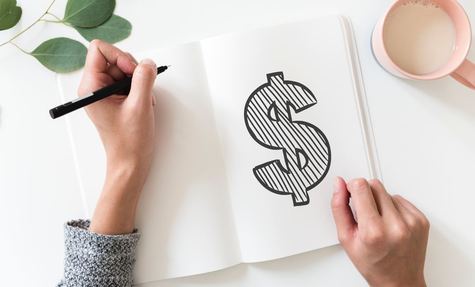 The most and important is your budget. The quality and price of Gaming Chairs vary quite drastically.
The functionality of Gaming Chair, your requirements and Budget are directly related. Please look at your budget then customize requirements and customize functions of the chair according to your budget.
But keep in mind cheap price may lead you to some lower material of chair than in this case you may require a gaming chair again after a few months or years.
Determine Your Weight and Dimensions of Chair
Your Height, weight, and dimensions of the chair are again very important to consider when you are going to buy the best gaming chair.
It is suggested to ensure that the gaming chair will support at least 20 lbs above then your common weight.
The high back is the main requirement for tall persons and with a small height, you may not go for the high back of the chair. It is also necessary that your chair has enough space for movement in your room.
How Will You Use Your Gaming Chair?
You may consider the following questions for yourself before selecting a Gaming Chair for you.
Are you planning to use your Gaming Chair for a professional Setting? Then you may need a professional office chair instead of any gaming racer chair.

Do you want to use your Gaming Chair for a long time of Duration? It depends on your budget if your budget is low and you want any gaming chair for the duration of 1-3 years then go for low budget chair otherwise some high budget chairs are made for lifetime use and can support you up to 20-30 years or more.
Do you have to use the Gaming Chair in a room or you have to move it around? If you also have a plan to enjoy gaming with friends and for the purpose, you have to move your chair at your friend's home once or twice in a month or more then you may not need a heavy chair. The lightweight chair is suggested in this case for easy movement of chair. If you don't have to move your chair then you can buy a heavy luxury chair for your gaming console.